WISHLIST: MEDIUM PRIORITY
*in no particular order:
Demon Keepers
by
Jessica Andersen
Book 4 of The Novels of the Final Prophecy
About Demon Keepers
Lucius is an Indiana Jones wannabe who never quite measures up, until a twist of magic brings him powers beyond belief... and reunites him with Jade, the one-night stand he never forgot.

Despite the sizzling chemistry between them—and the added power that comes with a love match—Jade is determined to prove that she's more than a researcher … she can be a Nightkeeper warrior in her own right.

But as the two race to rescue the sun god himself from the underworld, they learn that kicking ass isn't enough. They'll need all their brains and skill—and the long-denied love that burns between them—to foil the dark lords' plot.

To read an excerpt from Demonkeepers, click here.
Source:
Info in the
About Demon Keepers
was taken from the book series' official website at
http://www.jessicaandersen.com/books
on 24/04/2010.
Jessica Anderson interview with info on The Novels of the Final Prophecy:
http://strangecandyreviews.blogspot.com/2011/01/summer-lovin-kickoff-with-jessica.html
Hex Hall
by
Rachel Hawkins
Book 1 of the Hex Hall series
About
Hex Hall
:
When sixteen-year-old Sophie Mercer discovers she's a witch, she imagines like will be full of magic, fun and...well...broomsticks! But her first attempt at a love spell goes disastrously wrong and, as punishment, Sophie is shipped off to Hecate "Hex" Hall, a reform school for witches, shape shifters and faeries.

By the end of her first day among her fellow freak-teens, Sophie has quite a scorecard: three powerful enemies who look like super-models, a futile crush on a gorgeous warlock, a creepy tag-along ghost, and a new roommate who happens to be the most hated person on campus and the only vampire.

Worse, Sophie soon learns that a mysterious predator has been attacking students and her only friend is the number-one suspect...
Source:
Info in the
About Hex Hall
was taken from Storywings review of this book at
http://storywings.blogspot.com/2010/04/book-review-hex-hall-by-rachael-hawkins.html
on 28/04/2010.
Stormlord Rising
Book 2 of the Watergiver trilogy
Shale Flint has skills needed in a world in which water is worth more than gold, yet he can't control his own destiny. Circumstances force him to continue helping the devious rainlord, Taquar Sardonyx, to create rain—even though Taquar is using his control of water to further his own lust for power…

Terelle has been forced to leave the Scarpen with her great-grandfather, Russet; his painting of her future has trapped her into doing his will. Russet will not give up until he has regained his status as a Watergiver lord in his homeland—but Terelle is determined to resist, no matter what the price.

Meanwhile, Ryka Feldspar has been captured and taken as a concubine by a Reduner tribemaster. She discovers her rainlord husband, Kaneth, in the slave lines, but he has no memories of their time together. She is desperate to flee—but how can she leave him to his fate?
Source:
The book synopsis above was taken from the author's website at
http://glendalarke.com/books/watergivers/stormlord_rising/
on 01/05/2010.
His Darkest Hunger
by
Juliana Stone
Book 1 of the Jaguar Warriors series
About His Darkest Hunger:
Jaxon Castille: jaguar shifter, warrior, assassin. He has long hungered for the chance to make his former lover, Libby Jamieson, pay for her deadly betrayal. After three long years he's finally found her. The hunt is over…

But the Libby that he finds is not what he expected. She has no memory of their tumultuous affair; of her treachery; of anything beyond her own name. A shadowy and deadly clan has marked them both for death, and in an instant the game changes: the hunter has become the hunted.

On the run, with the ghosts of their past between them and a dark, desperate hunger quickly reclaiming their bodies and souls, Libby and Jaxon must discover the truth behind the dark forces working against them. Together, they must grab hold of a destiny that has the power to either heal them or destroy them. But the truth is far more shattering than anyone could imagine…
Source:
Info in the
About His Darkest Hunger
was taken from the author's website at
http://julianastone.com/
on 02/05/2010.
His Darkest Embrace by Juliana Stone
Book 2 of the Jaguar Warriors series
About His Darkest Embrace:
A solitary hunter with no regard for the human world, Jagger Castille is a shifter living on the edge. It will take the woman who calls him enemy to give him a reason to live.

Jagger is a creature of the night—Skye Knightly soars in the sun. Natural adversaries, they have been joined by destiny in a mission entrusted to Skye's family centuries ago: Nothing less than the salvation of the Earth.

Wounded and bitter, Jagger sought escape in the solitude of the jungle, driven by a need to disappear forever… until a mysterious shifter who calls to his soul and feeds a yearning long forgotten, pulls him from his dark path. A courageous warrior, Skye's passion is equal to Jagger's own—but can she trust a man on the edge? A man whose secrets are as devastating as her own?

Each is the other's sole hope for survival. But a dark and twisted truth is leading them toward the ultimate sacrifice for a love they may never live to claim.
Source:
Info in the
About His Darkest Embrace
was taken from the author's website at
http://julianastone.com/books/his-darkest-embrace/
on 09/10/10.
Breath Of Magic by Tracy Madison
About Breath Of Magic:
Do you believe in magic? Chloe Nichols does. As the owner of the New Age store, the Mystic Corner, Chloe has always walked in a world where anything can happen. But she has no idea how potent the Gypsy magic flowing through her veins is, and she is unprepared for the winds of change that Fate is blowing her way. Now, Chloe is waiting for the perfect millisecond to exhale so she can set things straight. Hopefully, all Fate needs is a puff in the right direction…
Source:
Info in the
About Breath Of Magic
was taken from the author's website at
http://tracymadison.com/
on 02/05/2010.
Halfway To The Grave by Jeaniene Frost
Book 1 of the The Night Huntress Series
About Halfway To The Grave:
Flirting With The Grave…

Half-vampire Catherine Crawfield is going after the undead with a vengeance, hoping that one of these deadbeats is her father – the one responsible for ruining her mother's life. Then she's captured by Bones, a vampire bounty hunter, and is forced into an unlikely partnership.

In exchange for help finding her father, Cat agrees to train with the sexy night stalker until her battle reflexes are as sharp as his fangs. She's amazed she doesn't end up as his dinner – are there actually good vampires? Pretty soon Bones will have her convinced that being half-dead doesn't have to be all bad. But before she can enjoy her status as kick-ass demon hunter, Cat and Bones are pursued by a group of killers. Now Cat will have to choose a side … and Bones is turning out to be as tempting as any man with a heartbeat.
Source:
Info in the
About
Halfway To The Grave
was taken from the author's website at
http://jeanienefrost.com/books/halfway-to-the-grave/
on 02/05/2010.
Desire Untamed by Pamela Palmer
Book 1 of the Fearless Warriors series
The following series looks like a
Harry Dresden
by
Jim Butcher
spin-off...
Deader Still
by
Anton Strout
Book 2 of the Simon Canderous series
About
Deader Still
:
It's hard to catch a break when you're the woefully underfunded Department of Extraordinary Affairs's lone psychometrist. In the aftermath of a nefarious plot by some lowdown, dirty cultists, Simon's hoping New York City's paranormal scene will stay quiet for awhile...but the uncanny has an uncanny knack for ruining Simon's day. When a Hudson River booze cruise sails into port full of bodies--drained of blood, no less--Simon thinks he may soon be hearing a lot of the dreaded V word (vampires), as well as the dreaded P word (paperwork). And if things weren't hectic enough at the DEA, his girlfriend is studying technomancy a little too closely with her boss, his mentor seems to be hiding something from him, and a dangerous flame from his criminal past has blown into town and threatens to make his life a living hell unless he helps her out with one last art heist. Oubliettes, living statues, Illinois gypsies, more zombies that you can shake a retractable steel bat at... it's all just another day at the office for Simon Canderous.
Source:
Info in the
About
Deader Still
was taken from the author's wabsite at
http://antonstrout.com/Writings.html
on 01/05/2010.
Dead Matter by Anton Strout
Book 3 of the Simon Canderous series
About Dead Matter:
Book three featuring the continuing adventures of Simon Canderous

"Simon navigates the supernatural underbelly of New York City with a style and panache worthy of a thousand sequels."—Amber Benson, author of Death's Daughter
When the paranormal raises its otherworldy head in New York City, the Department of Extraordinary Affairs executes a flawless, stick-the-landing smackdown. That's the idea anyway, and Agent Simon Canderous can usually count on help from his mentor, Connor Christos. But Connor's left Simon to handle a double case load as he cashes in on five years worth of saved vacation time. Simon suspects that Connor isn't Club Medding so much as Club Deading it up—investigating the disappearance of his long lost brother.
Simon especially needs Connor when the spirit populace of Manhattan is shaken and stirred by someone intruding on their well-deserved R.I.P. But Connor's relentless ghost whispering has sent him off the deep end; he's haunted every night by visions of his brother's ghost at his window. Simon's partner may be going crazy—or worse, maybe he's not...
Source:
Info in the
About Dead Matter
was taken from the author's website at
http://antonstrout.com/Writings.html
on 01/05/2010.
No Mercy
by
Sherrilyn Kenyon
Publication Date: Aug 2010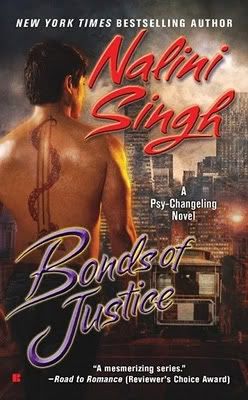 Bonds Of Justice
by
Nalini Singh

The Iron King (Book 1 of the Iron Fey Trilogy) by Julie Kagawa
Genre: YA, urban fantasy
About The Iron King:
MEGHAN CHASE HAS A SECRET DESTINY— ONE SHE COULD NEVER HAVE IMAGINED…

Something has always felt slightly off in Meghan's life, ever since her father disappeared before her eyes when she was six. She has never quite fit in at school…or at home.

When a dark stranger begins watching her from afar, and her prankster best friend becomes strangely protective of her, Meghan senses that everything she's known is about to change.

But she could never have guessed the truth—that she is the daughter of a mythical faery king and is a pawn in a deadly war. Now Meghan will learn just how far she'll go to save someone she cares about, to stop a mysterious evil no faery creature dare face…and to find love with a young prince who might rather see her dead than let her touch his icy heart.
Source:
Info in the
About The Iron King
was taken from the author's website at
http://www.juliekagawa.com/IronKing.html
on 12/09/2010.
The Iron Daughter (Book 2 of the Iron Fey Trilogy) by Julie Kagawa
About The Iron Daughter:
Half Summer faery princess, half human, Meghan has never fit in anywhere. Deserted by the Winter prince she thought loved her, she is prisoner to the Winter faery queen. As war looms between Summer and Winter, Meghan knows that the real danger comes from the Iron Fey, iron-bound faeries that only she and her absent prince have seen. But no one believes her. Worse, Meghan's own fey powers have been cut off. She's alone in Faery with only her wits for help. Trusting anyone would be foolish. Trusting a seeming traitor could be deadly. But even as she grows a backbone of iron, Meghan can't help but hear the whispers of longing in her all-too-human heart.
Source:
Info in the
About The Iron Daughter
was taken from the author's website at
http://www.juliekagawa.com/books.html
on 12/09/2010.
The Iron Queen (Book 3 of the Iron Fey Trilogy) by Julie Kagawa
Publication Date: February 2011

Sins Of The Soul
by
Eve Silver
Publication Date: 1 Sept 2010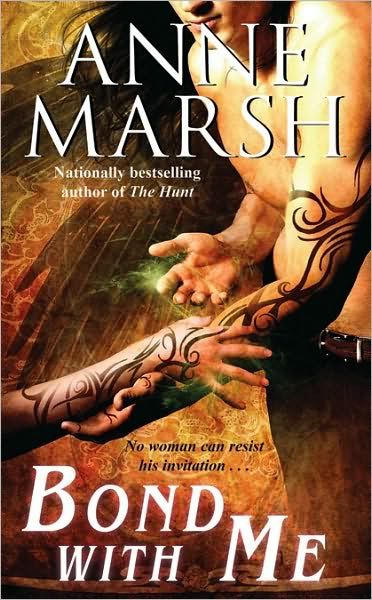 Bond With Me by
Anne Marsh
Publication Date: 1 Sept 2010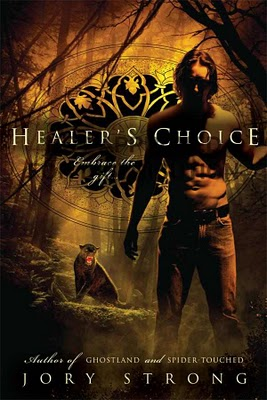 Healer's Choice by Jory Strong
Publication Date: 7 Sept 2010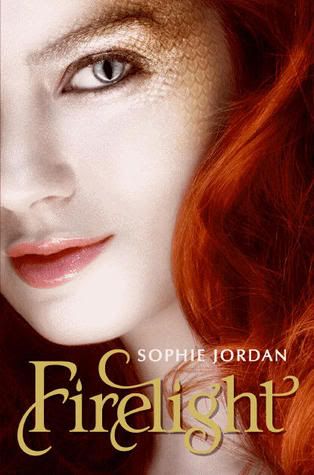 Firelight by Sophie Jordan
Publication Date: 7 Sept 2010

Personal Demons by
Lisa Desrochers
Publication Date: 14 Sep 2010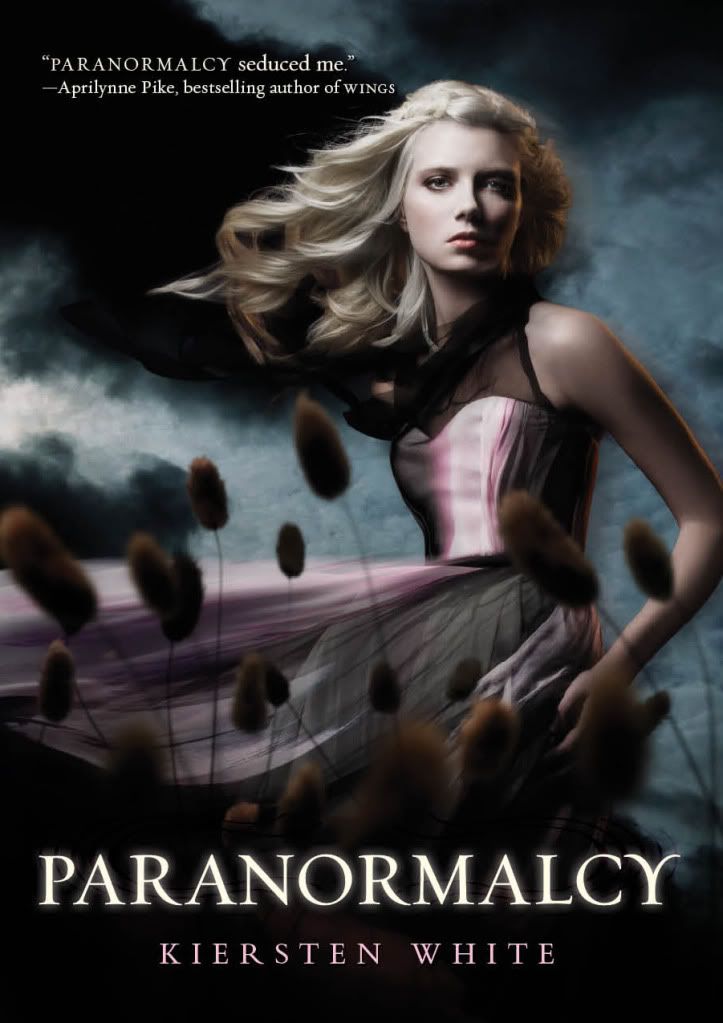 Paranormalcy by Kiersten White
Publication Date: 21 Sep 2010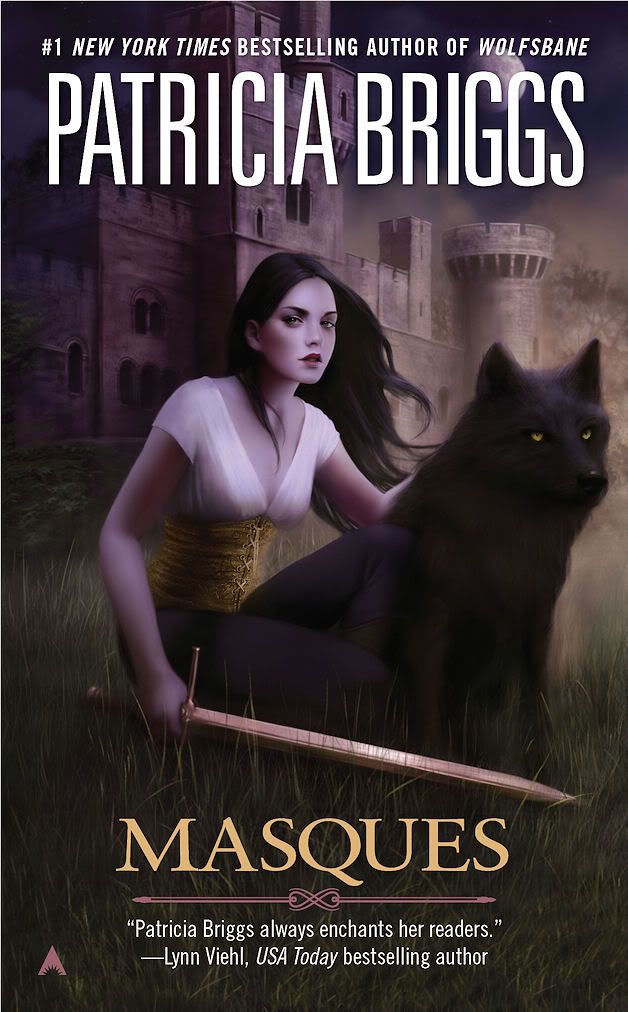 Masques by
Patricia Briggs
Publication Date: 28 Sept 2010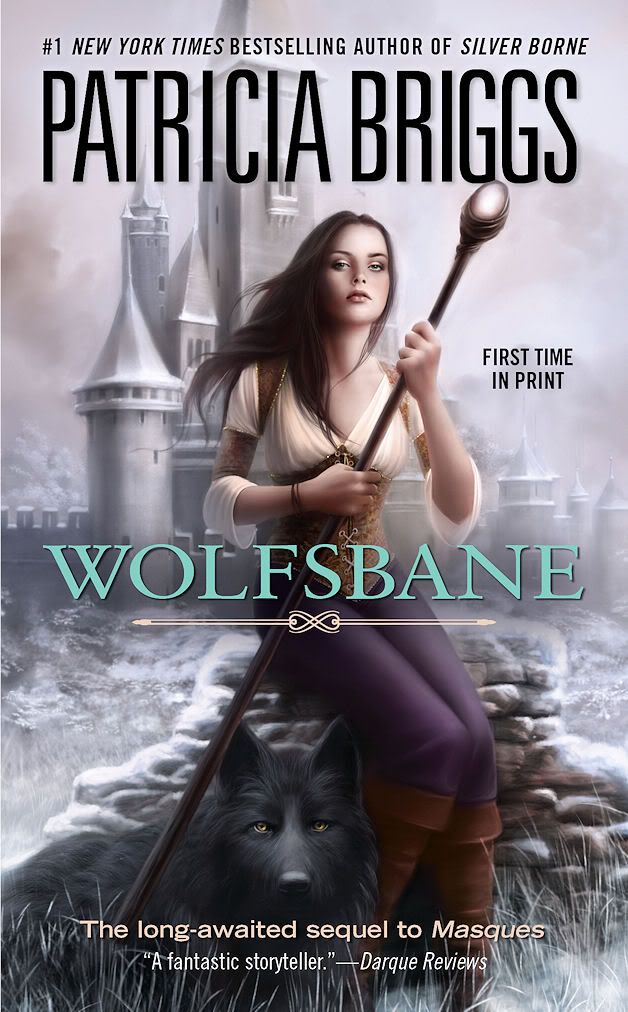 Wolfsbane
by
Patricia Briggs
Publication Date: 2 Nov 2010

Magic At The Gate
by
Devon Monk
Publication Date: 2 Nov 2010

AfterLight
by
Elle Jasper
Publication Date: 2 Nov 2010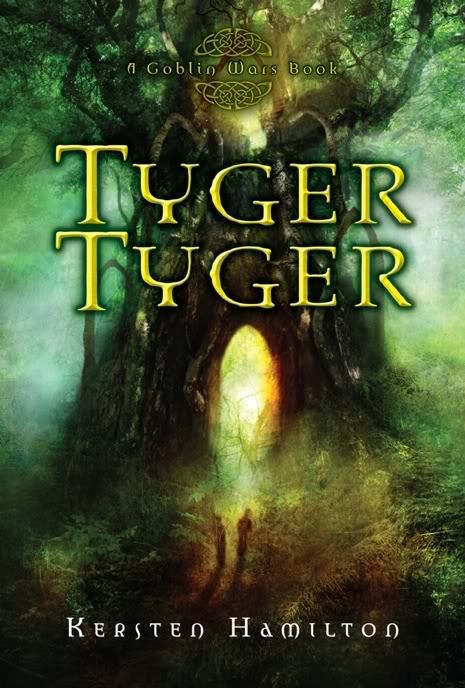 Tyger Tyger
by
Kersten Hamilton
Publication Date: 15 Nov 2010